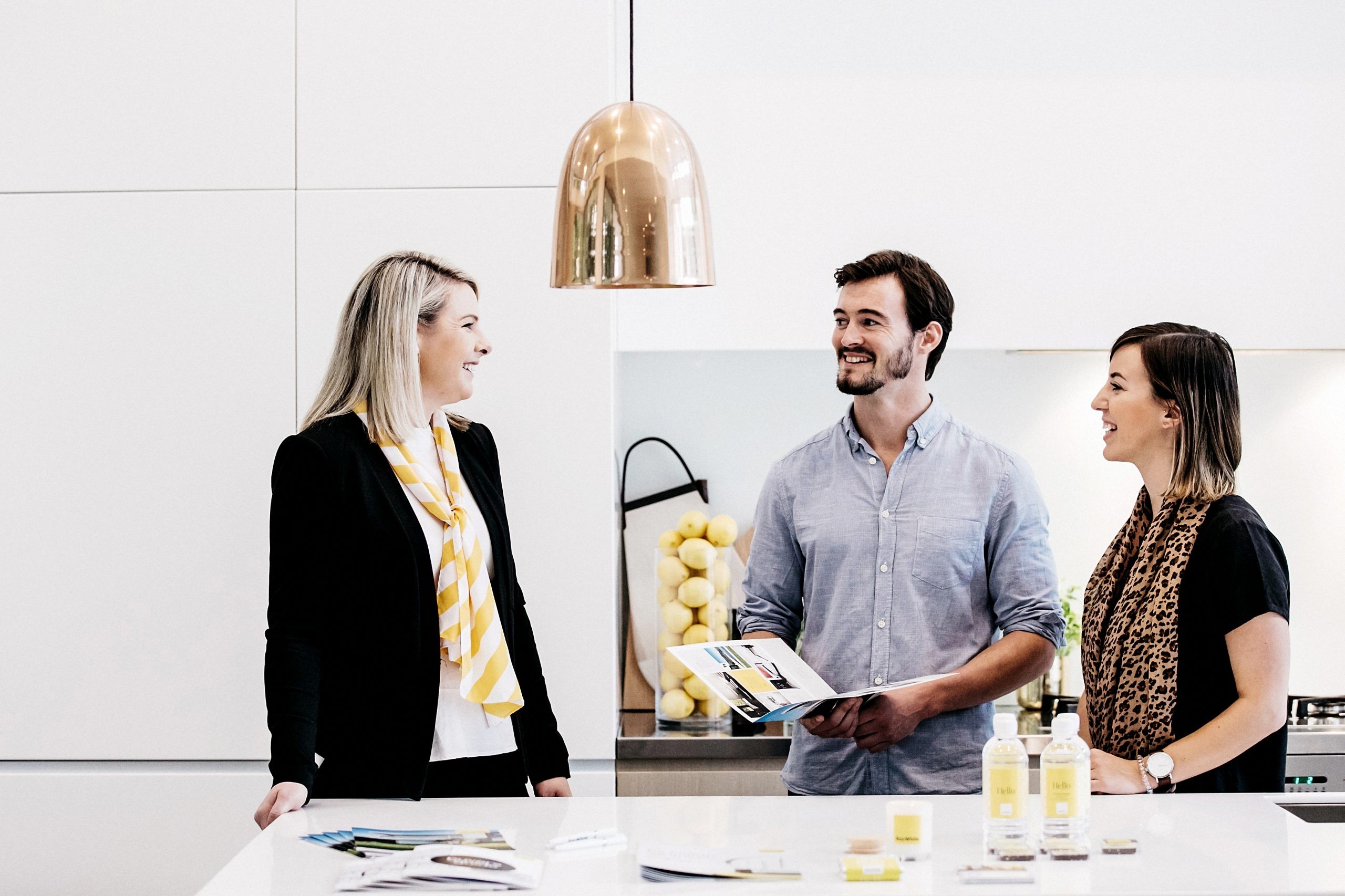 Millennials are leading Australia's house hunting charge as real estate agents across the capitals report a surge in first-home buyers looking to make lemonade from COVID-19 lemons.
While investors steer clear of the market and mature property owners resist the urge to sell for fear of a destabilising economy, experts say young, opportunistic professionals and couples have hit the property pavement at a sprint in Melbourne, Sydney and Brisbane, armed with a wealth of industry knowledge, a list of "must haves" and the confidence to make an offer fast.
The reports come after CommSec released its Economic Six Pack charts for June, which revealed active first-home buyers reached a decade high level earlier this year.
That momentum has further soared throughout the pandemic and could rise again with the federal government's First Home Loan Deposit Scheme to open again next month, with another 10,000 places available.
There were 10,000 places available in January, which opportunistic first-home buyers snapped up in a matter of days.
Ray White Brisbane CBD sales consultant Will Bertelsen said first-home buyer numbers had spiked over the past few months, led by savvy home hunters in secure jobs with their eye on the city's spacious two-bedroom unit market.
"Everyone is being picky right now … and there is a lot of opportunity so they can be selective with what they pursue. But size is something that definitely comes into play – whether that be a lounge room or bedroom or outdoor space – the bigger the better.
"I think a lot of them are also preparing early. One thing I have noticed is that it's pretty rare we meet a first-home buyer that hasn't started a conversation already with a broker."
Paula Beavis, of Jellis Craig in Melbourne, says first-home buyer action has ramped up during the pandemic – particularly in some of the city's most sought-after areas.
"Numbers have increased during COVID … and I'd probably say that's due to them getting a bit of a go in the market … it's tough as a first-home buyer and also the market adjusted, price-wise," Ms Beavis said.
"We're particularly seeing those buyers in the townhouse bracket – especially townhouses under $1 million — and it feels like it's increasing."
She said the average first-home buyer was now a young professional couple aged between 25 to 30.
"I think they have no fear of what a recession means … the older generation has lived through one so they are far more cautious. But first-home buyers are ready to jump," Ms Beavis said.
Rowen Thredgold, of Ray White Parramatta, says a fearless first-home buyer is typically a mid-20s couple looking to snap up a two-bedroom unit priced about $500,000, with the lack of stock preventing more from getting into the market. He said an increase in listings, coupled with the First Home Loan Deposit Scheme, could see a rise in first home buyer activity.
"I think if they have deposits and steady jobs there's no reason they won't buy. The interest rate is so low now that it's cheaper to buy than rent," Mr Thredgold said.
For 24-year-old Brisbane teacher Emma Patterson, it was a matter of opportunity, low interest rates and simply good timing that inspired her to dive into the market and snap up an apartment under the hammer in the city's blue-chip suburb of Ascot just a week ago.
"I probably only began my search two to three months ago … I guess I knew that I wanted to do it and I saw it (the pandemic) as an opportunity," she said.
"I knew this time wasn't for everyone and I thought there wouldn't be much competition … but when I went to opens, there still seemed to be quite a few people looking."
Ms Patterson purchased a two-bedroom, two-bathroom property for $361,000 at auction and said while the price was at her very limit, she was thrilled to beat out the bidders to score the first home of her dreams, complete with a patio in a beautiful neighbourhood.
Source: https://www.domain.com.au